Don't have an RBC card?
Check out the latest offers on RBC debit and credit cards so you can start earning more Be Well points.
Find out more @ rbcroyalbank.com/rexall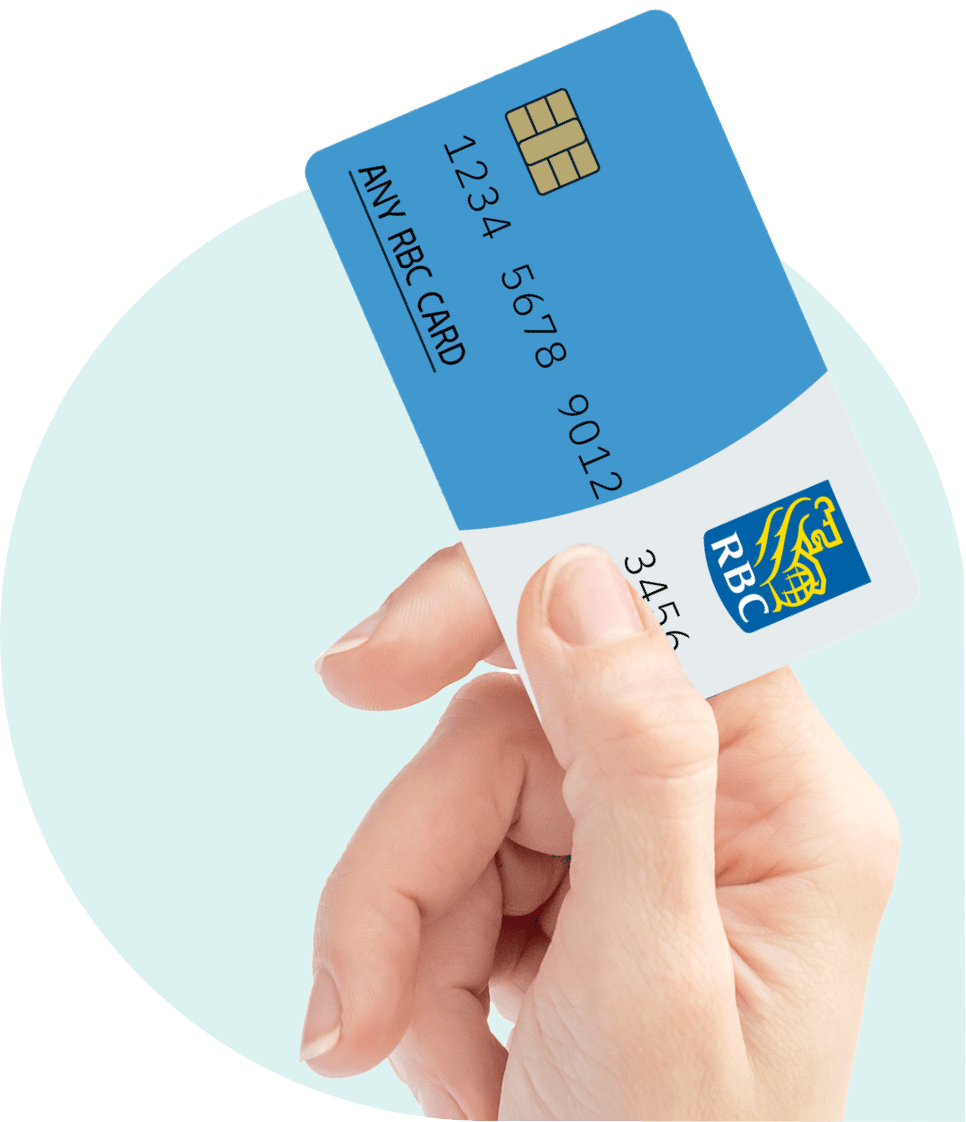 Frequently asked questions
RBC-Be Well Linked Program helps you earn points faster. Link your Be Well card to your eligible RBC debit and credit cards online so you can Get 50 Be Well Points per dollar on eligible purchase at participating Rexall locations.
Yes. You will still be required to Scan your Be Well membership Card (plastic or digital) before paying with your Linked RBC Card to get your bonus points on qualifying purchases at Rexall. Download the Be Well app, so you never forget your card.
When you link your cards, you consent to Royal Bank of Canada and McKesson (Rexall) sharing your personal information and communicating with you for the purpose of administering the rewards and benefits. Personal information may include information about the first 6 digits of your RBC Card number, the last 4 digits of your RBC Card number, your Be Well Card number, your Be Well email address, and your Be Well account status. For more information, please refer to the Terms & Conditions.
For complete details, including the definition of the capitalized terms used in the disclosures below, please see full Terms and Conditions
1.To participate in this offer, you must have an eligible RBC Debit Card, Personal Credit Card or Business Credit Card which is issued by Royal Bank of Canada (excluding RBC commercial credit cards) ("RBC Card"). RBC Business Owners will only be able to link up to two (2) Business Credit Cards and one RBC Debit Card to a Be Well Card.
Eligible RBC Debit Cards are debit cards tied to a personal banking or savings account or a business banking or savings account in good standing that is set up to pay for goods and services at a store or merchant that has point of sale or other designated debit card terminals that accept debit card payments.
You must be enrolled in RBC Online Banking or the RBC Mobile app in order to link your RBC Card to your Be Well Card. Card linking may take up to 2 business days to process before Be Well points can be applied to purchases. Each time you scan your Be Well Card and pay with your Linked RBC Card, you will earn 50 Be Well points for every $1 spent on eligible purchases at Rexall Locations, in accordance with the Be Well Terms and Conditions available at https://www.letsbewell.ca/terms-conditions
Be Well points are not awarded on taxes; prescriptions; tobacco products; products containing codeine; lottery tickets; alcohol; bottle deposits; gift cards; prepaid cards and wireless or long distance phone cards; event tickets; transit tickets and passes; post office transactions; stamps; passport photos; cash back; gifts with purchases; delivery charges; environmental levies; Home Health Care services/rentals and any other products or services that we may specify from time to time or where prohibited by law.